A quick search for services and offers
Search for services and offers nearby
Add your service by creating a business profile
Promote your product and services
The GRUPPTA App is the first and only premier global Polish Mobile Directory that offers quick results of registered Polish businesses and services. With GRUPPTA, you can easily add offers and promotions to help your Polish compatriots, quickly perform criteria-specific searches directly from your smartphone, and experience instant connections to Poles worldwide.
PlayStore
AppStore
Sign in

Quick login via Facebook, LinkedIn and Apple ID

Choose your plan

Choose a plan tailored to your needs. Annual or monthly subscription.

Add your company profile

Add a logo, photos, contact details, address, description, products and services.

Promote services and products

Run advertising campaigns and reach specific application users with ``push`` notifications.
Discover the possibilities of the GRUPPTA app.
The application allows you to search according to specific criteria and interests directly on your smartphone.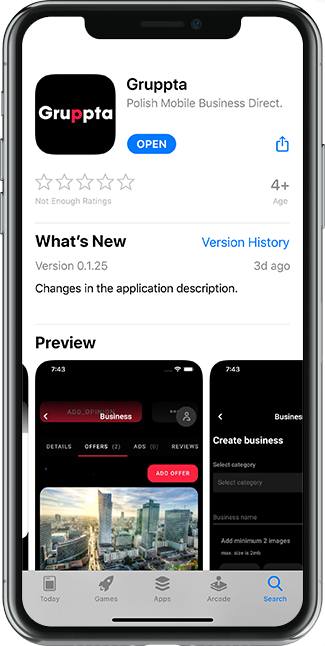 Subscription
Choose a plan tailored to the needs of your company.
Our team
Meet our team of specialists.
Being part of the GRUPPTA app and using it as a marketing platform to promote your company among the polish speaking community, you're supporting the  Gruppta Foundation. Part of the income collected from paid subscriptions and advertisements is donated to the Gruppta Foundation and, in cooperation with Polish non-profit organizations, is distributed to Polish families in need around the world.
Support Foundation
The goal of the foundation is to provide children from these families with access to essential electronic devices as well as educational funds so that these children have access to better education and technology, which will enable them to develop and allow for a better future.
Support Foundation
How to add services and businesses to app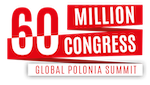 Contact
The Gruppta application is the first Mobile Catalog of Polish Companies for smartphones in the world, now available on Google Play and the App Store. We connect the Polish community.
Any questions?
We are happy to answer any questions regarding the GRUPPA application and present the details of the offer. Write us!